Skip to Content
Modern Home Kitchen and Bath
A Local Tradition of Quality at Modern Home since 1972
Our kitchen and bath designers can create a custom design for any room in your home. Using state-of-the-art 20-20 computer design software with artistic color renderings, you will be able to see your "completed" kitchen before it is even off the drawing board. Our expert staff will work closely with you to identify and create the kitchen or bathroom of your dreams. Whether you want to design your own kitchen or bathroom, or would like our professional staff to assist you, we are dedicated to providing you with unparalleled customer service.
We don't just stop at design! We can install your custom cabinets, countertops, appliances, or fixtures. Want to install that new kitchen yourself, or have a contractor already? We can provide the guidance and products you need to make your dream a reality.
For more information Learn More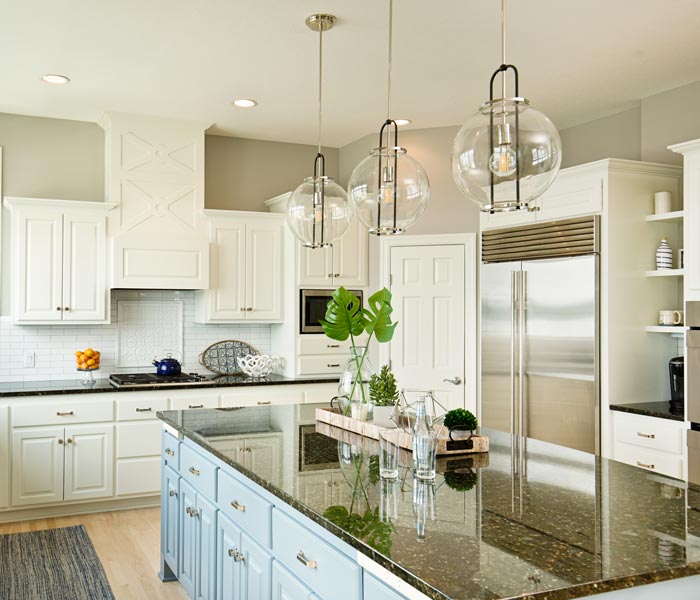 From Inside Your Head to Our Computer Screens
Tell us the kind of look you wish to achieve. Provide us with visual pegs and inspirations. Let our kitchen and bath interior specialists create designs that match what you have in mind complete with artistic and lifelike color renderings.
We use state-of-the-art 2020 Spaces interior design software to translate all your ideas into design comprehensives that you can view through a computer monitor. The designs that we come up with are interactive and can be manipulated, revised, tweaked, and improved.
For more information, contact Modern Home located at 4 Fourth Street, Nunda, NY 14517.
Design Flexibility
The 2020 Spaces app allows both designer and homeowner to flexibly change design approaches and fine-tune them before work begins on any kitchen or bath remodel. You can now plan, budget, and choose materials advantageously without going through the often stressful and costly trial-and-error process.
Collaborate with our kitchen and bathroom specialists for all your remodeling needs. Call us today at 585-468-2521 to speak with our experienced associates.
Before You Start Building, Let Our Specialists Help You